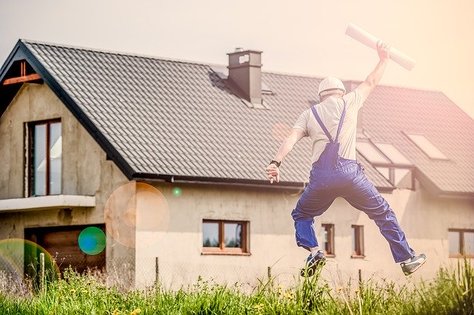 Whether you're looking for pre-license builder training that's approved by the Michigan Department of Licensing and Regulatory Affairs (LARA) or you're a seasoned builder hoping to complete your continuing education as easy as possible, we've got you covered.
At MiContractorTraining, our bread and butter is getting you the course hours you need to stay in compliance. Our entire goal is to help you get and maintain your Michigan builder's license quickly and conveniently. We do that through online, on-demand pre-license and continuing education specifically designed to meet LARA's requirements.
If you're looking for Michigan builder training hours, look no further. Let's take a quick peek at the perks you'll get when you choose us.
About MiContractorTraining
At MiContractorTraining, we create high-quality, LARA-approved courses for Michigan builders. Then, we offer them online through our easy-to-use website and mobile interface. Basically, we make it possible for you to get the hours you need from any device and any location that has an internet connection.

MiContractorTraining is backed by our parent company, At Your Pace Online (AYPO). AYPO is based in Gold Hill, Oregon, and has sold more than 200,000 state-approved online education courses in the last ten years. In other words, this isn't our first rodeo.
LARA-approved training

To become a licensed builder in the state of Michigan, you have to go through a fairly rigorous process. That includes a whopping 60 hours of pre-license training. With so many required hours, you want to make sure every minute you spend on coursework counts toward your license. That's why we work closely with LARA to build our pre-license course package.

We didn't stop there, though. We also ensured that our continuing education courses all have the green light from LARA. They apply toward your license whether you're in the first six years of your licensure and need the full 21 hours of approved CE per renewal cycle or you're past that mark and need only three CE hours every three years.

To make it easier for you to find us, we're listed as "1 Attempt (@ Your Pace Online)." That way, we show up near the top of any alphabetized list of LARA-approved providers so you can find us in a jiffy.
Easy-to-understand, easy-to-complete contractor courses
Whether you need pre-license or continuing education, we believe it shouldn't be a huge hassle for you. Our courses are available on-demand online so you can work through your hours whenever your schedule allows. And because all of our courses are mobile-friendly, you can even complete hours from your phone.

We've worked hard to create course content that's actually engaging and useful to the builders who take it. And as soon as you finish your course, we give you the ability to print your certificate of completion online.

Other perks of MiContractorTraining
To protect your information when you choose MiContractorTraining, our website includes an Advanced Fraud Detection Suite (AFDS) and 256-bit encryption.
We also maintain a U.S.-based support staff so you can get an immediate response if you have any questions or hiccups during your course hours. You can reach our dedicated, hyper-responsive support team at (877) 724-6150.
Start your Michigan builder's license training today
What are you waiting for? If you need LARA-approved builder training hours, check out our pre-license or continuing education offerings today. Or, should you have any questions or want more information, we'd love for you to contact us!