---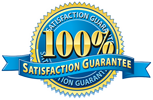 Steps to getting a residential builder license in Michigan:
Enroll in our 60 hr Pre-license Builder Training course.
Complete the Michigan Builder application and pay the associated fee, $185, to the Michigan Department of Licensing and Regulatory Affairs (LARA).
Schedule and take your builder exam through PSI.
Who needs the Michigan 60 hour pre-license builder training?
Anyone who wishes to become a licensed Residential Builder in the State of Michigan must take a 60 hour pre-license course through an approved provider.
What is included in the Michigan residential builder training?
60 hours of online instruction, including videos, animated slides and interactive quiz's.

Reviews the newest Residential Code.
Includes bonus resource materials to help you study.
Quiz simulators help prepare you for the real PSI exam!

Instant online classroom access. No waiting on shipping.
Excellent technical and instructor support.
You will receive your course certificate immediately after you finish.
What is the PSI exam like?
The Final Exam located within our online classroom consists of 150 multiple choice & True/False questions. We try to replicate the PSI test to the best of our ability so you can feel confident when you take the real thing.
Make one payment of $349. No further payments required for your course.
Make four payments of $100 each. You will be billed $100 today and then three payments of $100 every two weeks. This includes the payment plan administration fee.
Register »